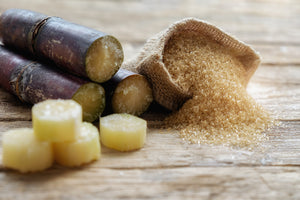 Organic Cane Sugar
Many caramels contain high fructose corn syrup, to prevent crystallization. Not here! Our caramels and sauces are made with organic cane sugar, and to get the desired texture we use cream of tartar. The sugar we use is also certified organic, fair trade and 100% carbon neutral. 
Local Dairy
All dairy in HumYum Caramels is sourced from Northern California, grass-fed cows. The wholesome cream and butter they provide is organic and free of antibiotics, hormones, pesticides, and GMOs. We use Alexandre Family Farm certified organic A2/A2 cream and Rumiano's certified organic salted butter. This photo comes from the Foggy Bottoms Boys, a local farm that partners with Rumiano.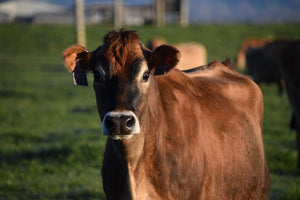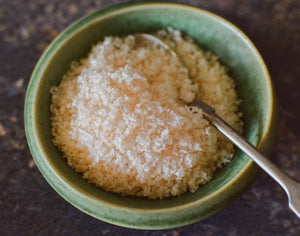 Genuine Flavors
We are proud to use Murray River Salt™ 'Salt Flakes'. This naturally pink flake salt is produced using the pristine mineralised brines from ancient saline aquifers of the Murray Darling basin in Australia. Making the flavor in HumYum Caramels genuine, delicate, and uniquely flavorful.